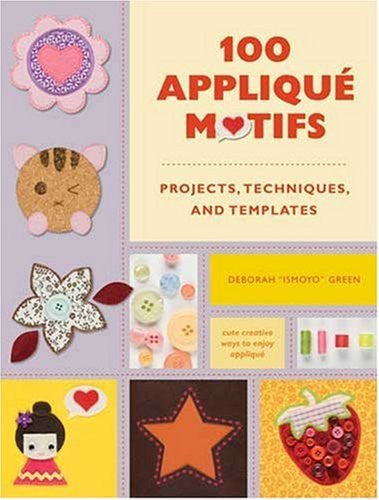 Deborah Green
100 Applique Motifs - By: Deborah Green
100 Applique Motifs  
By: Deborah Green
 Very Good Condition.
Crammed with scores of easily transferable designs, this book will teach crafters how to customize everything from T-shirts, skirts, and bed linen, to bags, hats and neckties ? even quilts!
From cute creatures to funky fruits and florals, and from retro motifs to ?cutting edge? modern designs, you will find endless mix-and-match possibilities in 100 Applique Motifs, as well as a full-range of stand-alone designs. Each applique motif is shown in full color, color wave (fabric selection), method of construction (including embellishment), as well as the black-and-white illustration. Wonderful side-bars provide ways to mix and match the applique, as well as project ideas. Includes sections on tools and materials, tips and techniques, design and pattern directory, project ideas, and resources, as well as an index.
---
More from this collection