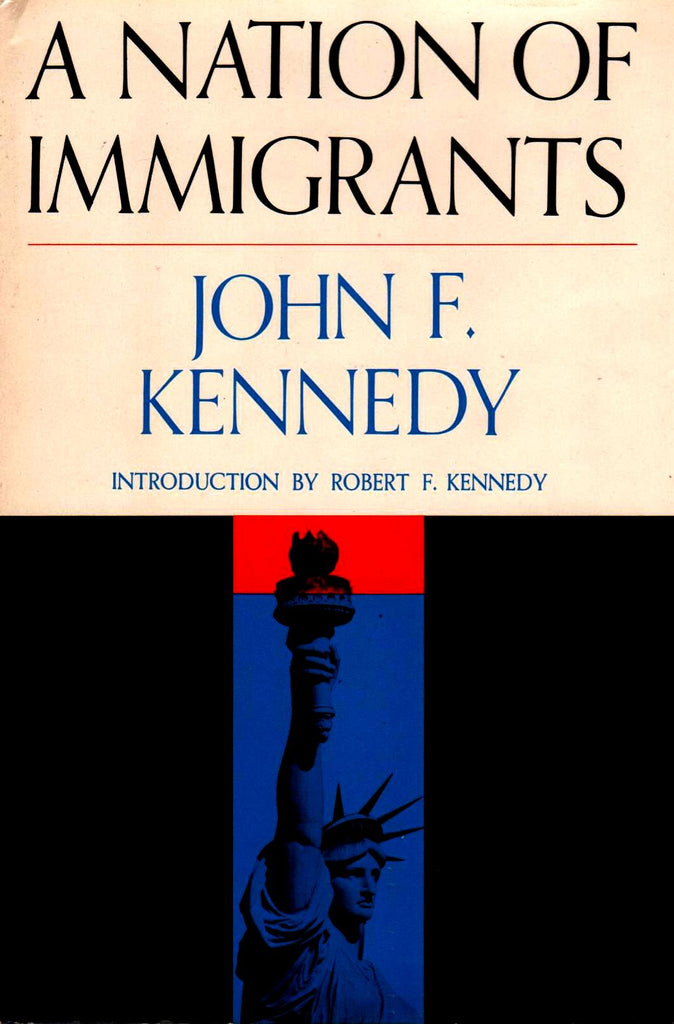 John F Kennedy
A Nation Of Immigrants - By John F. Kennedy
A Nation Of Immigrants
by John F. Kennedy
Condition: Some tanning, Dust Jacket in good shape.  Good condition considering age.
Editorial Reviews
Throughout his presidency, John F. Kennedy was passionate about the issue of immigration reform. He believed that America is a nation of people who value both tradition and the exploration of new frontiers, people who deserve the freedom to build better lives for themselves in their adopted homeland. This modern edition of his posthumously published, timeless work—with a new introduction by Senator Edward M. Kennedy and a foreword by Abraham H. Foxman, national director of the Anti-Defamation League—offers the late president's inspiring suggestions for immigration policy and presents a chronology of the main events in the history of immigration in America.
 As continued debates on immigration engulf the nation, this paean to the importance of immigrants to our nation's prominence and success is as timely as ever.
 About the Author
John F. Kennedy (1917-1963) was president of the United States from 1961 to 1963. At forty-three, he was the youngest man ever elected to the Oval Office and the first Roman Catholic president.
 Product details
Paperback: 112 pages
Publisher: Harper Perennial; Revised ed. edition (January 8, 2008)
Language: English
ISBN-10: 0061447544
ISBN-13: 978-0061447549
Product Dimensions: 5.3 x 0.3 x 8 inches
Shipping Weight: 4.8 ounces (View shipping rates and policies)
---
More from this collection