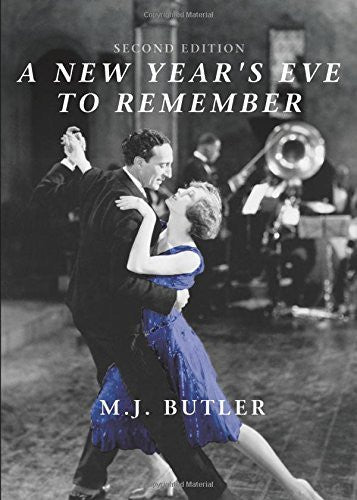 M. J. Butler
A New Year's Eve to Remember - By: M. J. Butler
A New Year's Eve to Remember  By: M. J. Butler
Good ++ Condition. SIGNED BY AUTHOR and Inscribed to Former Owner. Tight binding. Obviously lightly read
On December 31st, 1999, four friends come together for a night of story-telling which spirals and turns into a journey through history.

Join them as they travel back in time: through the orange groves of sunny Florida, and then into the glamorous nightlife of Atlantic City's era gone by. Travel on board the orphan trains of America through the roaring 1920's, and finally deep into the Amish country of the heartland, where love never fails.

More than history unfolds as Tom, Dorothy, Bob, and Sylvia countdown the moments for a New Year's Eve to remember.
Product details
Perfect Paperback: 84 pages
Publisher: Tate Publishing; 2nd ed. edition (August 21, 2012)
Language: English
ISBN-10: 1620248786
ISBN-13: 978-1620248782
Product Dimensions: 5 x 0.2 x 7 inches
Shipping Weight: 3.2 ounces
---
More from this collection