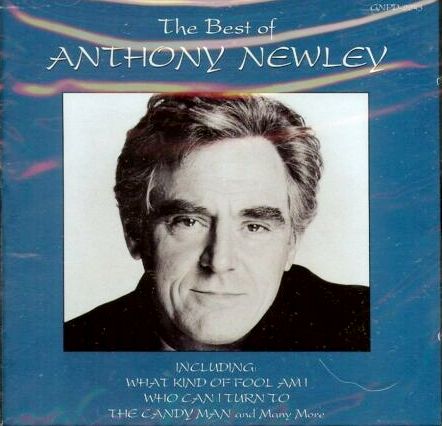 Anthony Newley
Anthony Newley - The Best Of
Anthony Newley - The Best Of
By Anthony Newley
Very Good Condition
A Review
Anthony Newley was one of the truly great sylists in music. his unique interpretation of the songs he wrote have been copied by many celebrity impersonators. of course he didn't have the voice of johnny mathis or ray charles, but he sang from the heart with a smile on his face. many of the songs he wrote will always be considered classics, for example, candyman, what kind of fool am i? and who can i turn too? i will miss him deeply.
Also, this CD is good, but some songs should have been left out.
Editorial Reviews
One of the best-loved entertainers to come out of the UK in the 1960s, Anthony Newley has recently enjoyed a resurgence of interest, due in no small part to the likes of Jonathan Ross playing his music on Radio 2. Collaborating with composer Leslie Bricusse, he lent his lyrical skills to musical scores such as Dr Doolittle, Stop The World I Want To Get Off and The Roar Of The Greasepaint, as well as starring in films such as David Lean's classic Oliver Twist. He wrote, composed, directed, sang, danced and acted, achieving the highest accolades in all these spheres. Much of the music on this collection has not appeared on CD before, and it includes recordings of several of Newley's best-loved songs. Top quality remastered sound is taken from the original master tapes. 16 tracks. Sony/BMG. 2007.
Track Listings
  9. Who Can I Turn To? (When Nobody Needs Me)

  12. What Kind Of Fool Am I?

---
More from this collection