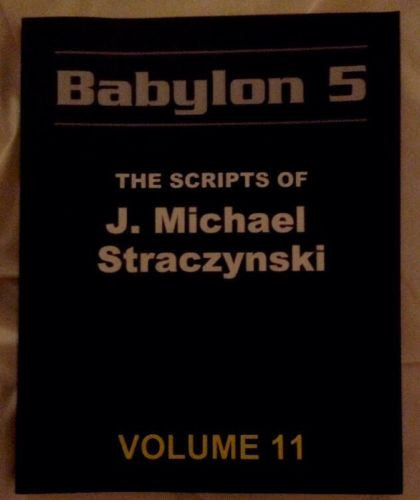 J. Michael Straczynski
Babylon 5: The Scripts of J. Michael Straczynski - Volume 11 - By: J. Michael Straczynski -
Babylon 5: The Scripts of J. Michael Straczynski - Volume 11
By: J. Michael Straczynski 
Good Condition (Clean, bright and unmarked. Cover is in good + condition. Solid binding.)
• Endgame
• Rising Star
• Sleeping in Light
• The Deconstruction of Falling Stars
• No Compromises
• The Very Long Night of Londo Mollari
• The Paragon of Animals

• 72-page introduction and commentary, written exclusively for this volume. The longest by far, ever.

• All the details about what happened behind the scenes during the last minute doubts about, the campaigning for, and the final confirmation of a fifth season.
---
More from this collection