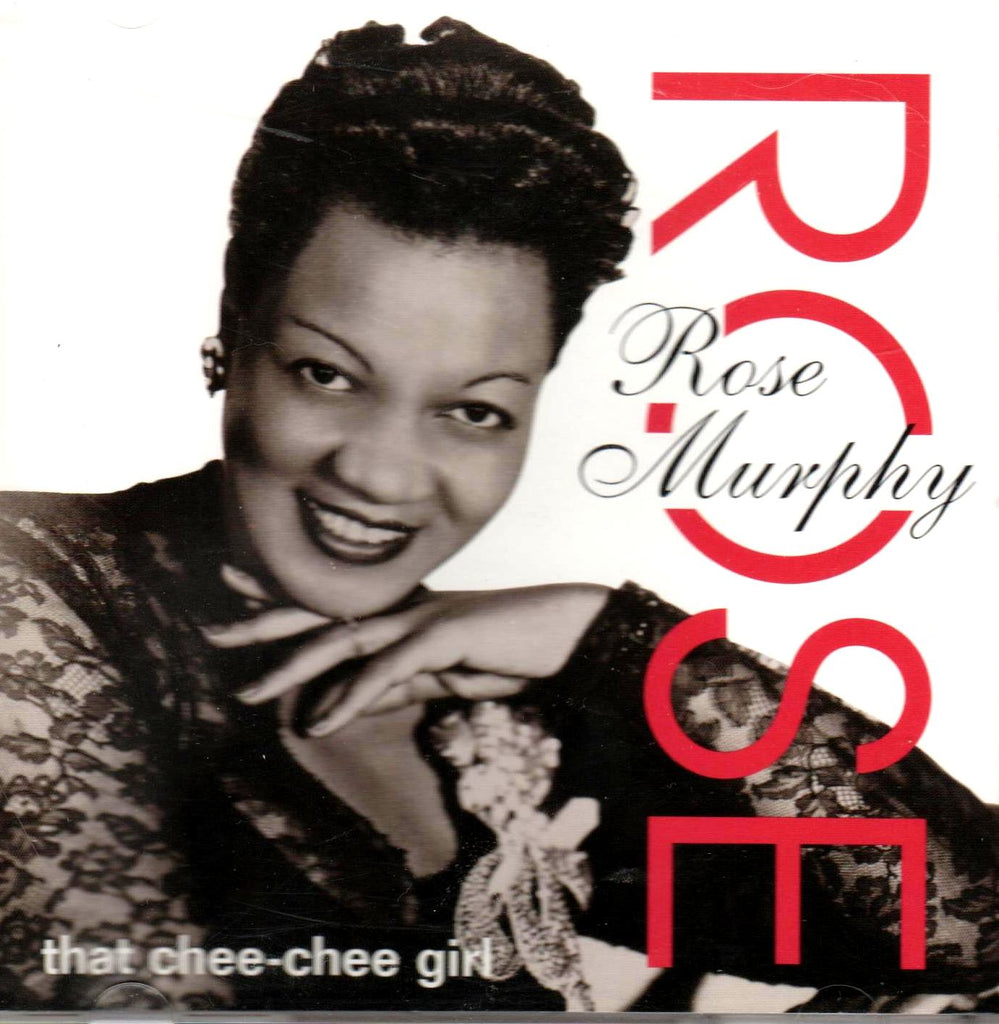 Rose Murphy
Rose Murphy - That Chee-Chee Girl
That Chee-Chee Girl
 By:  Rose Murphy
Very Good Condition. 
If ever there was a performer who could bring a smile to just about anyone, it was Rose Murphy. A skilled pianist and disciple of Fats Waller who could hold her own in any company, she rose to fame in the 1940s mostly because of her irresistible singing style, which featured a kewpie-doll voice along with some odd sounds that took scat singing in a completely different direction. During many songs she also included her signature phrase, which resulted in her becoming known as the 'chee-chee' girl.
 A native of Xenia, Ohio, Rose Murphy began performing professionally in the late 1930s, starting out as a pianist who entertained fans in the intermissions between the big-name musical acts. She also managed to find work in nightclubs, and over the next few years began to polish her unorthodox singing style. By the time World War II was winding down she was appearing on the radio and even found a couple of spots in musical movies. She then began to make a few records, and soon hit pay dirt with "I Can't Give You Anything But Love."
 The song became so identified with her that Ella Fitzgerald sometimes mimicked her style when singing it (and Frankie Valli threw in a 'chee-chee' years later), but even though it remained Rose's biggest seller she had a number of other popular records. Among her best were "Me and My Shadow," "Button Up Your Overcoat," and "Pennies From Heaven." She also had a hit with "Busy Line," which featured her imitation of a phone sound and became so famous it was later used in TV commercials.
 By the 1950s Rose had slowed down on making records, but she was still busy on the club circuit and was also very successful during tours in Europe, even performing during Queen Elizabeth's coronation festivities. (She was a special favorite of Princess Margaret, who was so fond of Rose's "Busy Line" that she sang it herself at parties.) In later years, Rose was more popular in Europe than in her native land, but she always had a solid base of fans, especially in New York. She was 76 when she died in 1989.
Track Listing
1   I Can't Give You Anything But Love     2:18    
2   Sweet Georgia Brown     2:26    
3   In a Shanty in Old Shanty Town     2:23    
4   The Best Things in Life Are Free     2:16    
5   (Who's Wonderful, Who's Marvelous?) Miss Annabelle Lee     2:38    
6   Honeysuckle Rose     2:40    
7   Coquette     2:33    
8   My Blue Heaven     2:07    
9   Swingin' Down the Lane     2:38    
10 Cecelia     2:49    
11 Pennies from Heaven     2:16    
12 Wishing (Will Make It So)     2:11    
---
More from this collection