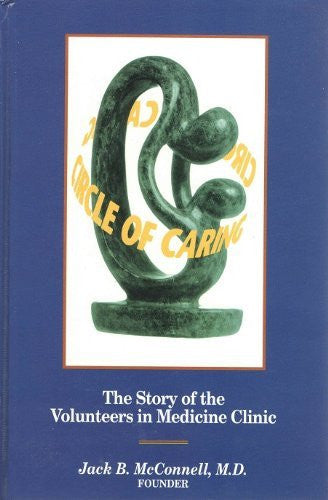 Jack B. McConnell MD
Circle of Caring:The story of the Volunteers in Medicine Clinic
Circle of Caring:The story of the Volunteers in Medicine Clinic   By Jack B. McConnell  M.D.


Very Good Condition. (Pictorial Hardcover. No Dj, if issued with one. Clean and unmarked text.).
A Review:
This is an inspiring story by a retired pediatrician living in Hilton Head who found that half the island's population had no health care beyond the hospital emergency room. He saw the large number of retired doctors, dentists, nurses and other health care providers as a unique resource to set up not just a free clinic but a clinic with both high ideals and high quality care. It took years to accomplish but since he shared the business plan and organizational skills with the public, the are now nearly 100 "Volunteers in Medicine" free clinics in the U.S. I am the medical director for one in Mifflinville, PA. We have ~2700 people with no insurance who look to us for health care.
---
More from this collection