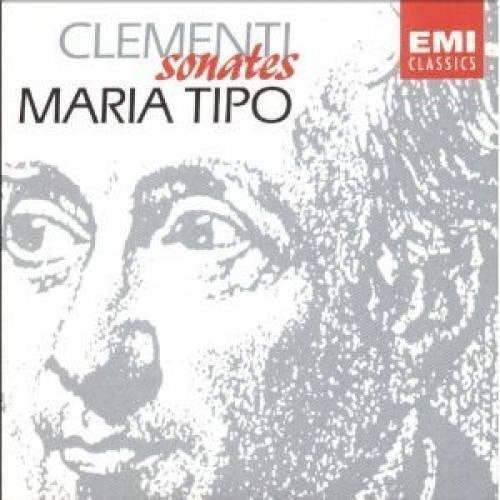 Muzio Clementi and Maria Tipo
Muzio Clementi and Maria Tipo - Sonates Pour Piano
Clementi: Sonates Pour Piano  
By:  Muzio Clementi and Maria Tipo
Good Condition (CD, Original Artwork, and Case are in Very Good Condition. BMG Direct Edition. )
A Review:
If you bother Googling Muzio Clementi you will find how ungenerous and overly critical the historians could be. They may grudgingly admit Clementi's virtuosity, his contribution to piano making, teaching, conducting and other worthwhile endeavors, but they may also totally dismiss 110 sonatas he composed as just the educational material. The historians are eager to report that he was married three times (like somebody cares), and that his final years were not exciting (so what?). This brings me to the point: while it is always easy to trash someone's life's accomplishments, it is not equally easy to understand and appreciate someone's creative work and other contributions.

I thus embark on this review with fresh eyes.

Maria Tipo is a distinguished pianist of a superb pedigree. You should Google her also. She performs Clementi beautifully, hauntingly, with a dramatic dynamic range and much feeling. I normally do not like totally interpreted pieces, since I like the freedom to create my parallel musical world while listening to the performers. Just like in the Japanese paintings, empty space has an important role in music, I believe. Having said that, I do not miss the empty space when Maria Tipo plays. My favorite piece on this recording is Sonata in D major, Op. 40 No.3. How can anybody say that this only has "educational value" is beyond me.

So, treat yourself with this fine recording! It is never too late to pay respect to Muzio Clementi!
---
More from this collection