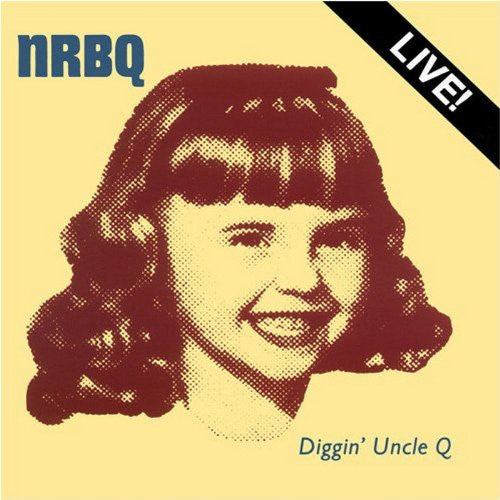 NRBQ
Various Artists - Diggin' Uncle Q
Diggin' Uncle Q Live by NRBQ    
By Various Artists                    
Very Good Condition (A CORNER OF THE FRONT INSERT HAS BEEN CLIPPED)
This is the second volume of live NRBQ from the same weekend in 1987 that produced the "God Bless Us All" album. Half of these tracks were recorded at Toad's Place in New Haven; the other half at Lupo's Heartbreak Hotel in Providence. To keep things "honest," the audience wasn't told that the shows were being recorded. The unpredictability includes a karaoke version of Billy Joel's "Just the Way You Are" (over a prerecorded backing, natch), a hot version of the rockabilly classic "Rocket In My Pocket," and more.
1988's Diggin' Uncle Q is NRBQ's second consecutive live release, recorded largely in Providence, Rhode Island. Given their über-bar band aesthetic, the live setting typically represents the Q at their best; it's where their rock and R&B roots really shine through. This set -- which includes the fan-favorites "Rocket in My Pocket" and "It Comes to Me Naturally" but otherwise focuses on new material -- is no exception.
Track Lists
 1   It Comes To Me Naturally
2   What A Nice Way To Go
3   That's Neat, That's Nice
4   Won't You Come Over To My House?
5   Daddy Loves Mommy-O/Who Does Daddy-O Love?
6   My Hometown
7   Just The Way You Are
8   You're So Beautiful
9   I Got A Rocket In My Pocket
10 Macho Maria
11 Some Kind Of Blues
12 Crazy Eights
13 Trouble At The Henhouse
14 Scarlet Ribbons
Product details
Audio CD
Label: Rounder Records
ASIN: B01MFE21PT
---
More from this collection