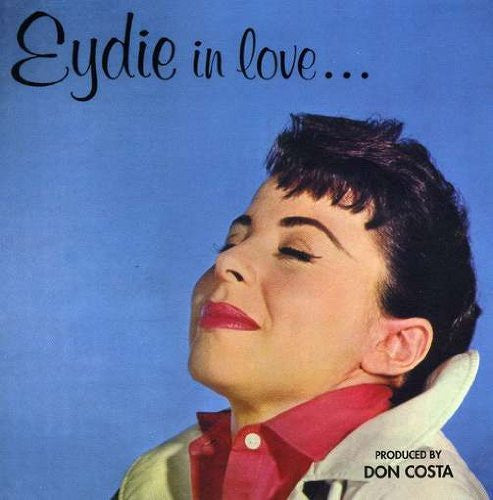 Eydie Gorme
Eydie Gorme - Eydie in Love
Eydie in Love  
By Eydie Gorme
Very Good Condition
A heartfelt, deeply sincere collection of love songs and ballads that's sweet but never saccharine, Eydie in Love ranks among Eydie Gorme's most consistent and accomplished LPs, thanks as much to her poignant vocals as to the impeccable backings of conductor and arranger Don Costa, whose feather-light, moonstruck sensibilities perfectly capture the fluttery emotions of budding romance. The songs capture all facets of love and loss, spanning from the joy of "Love Letters" to the sorrow of "In the Wee Small Hours" -- then 27 years old, Gorme manages to articulate both girlish infatuation and world-weary resignation with authority and understanding, all rendered with the signature warmth that makes her records so appealing.
Track List
 1   (Ah, The Apple Trees) When The World Was Young
2   In Love In Vain
3   Here I Am In Love Again
4   Why Shouldn't I?
5   In The Wee Small Hours Of The Morning
6   Love Letters
7   In Other Words
8   When I Fall In Love
9   Idle Conversation
10 Why Try To Change Me Now
11 Impossible
12 It Could Happen To You
---
More from this collection