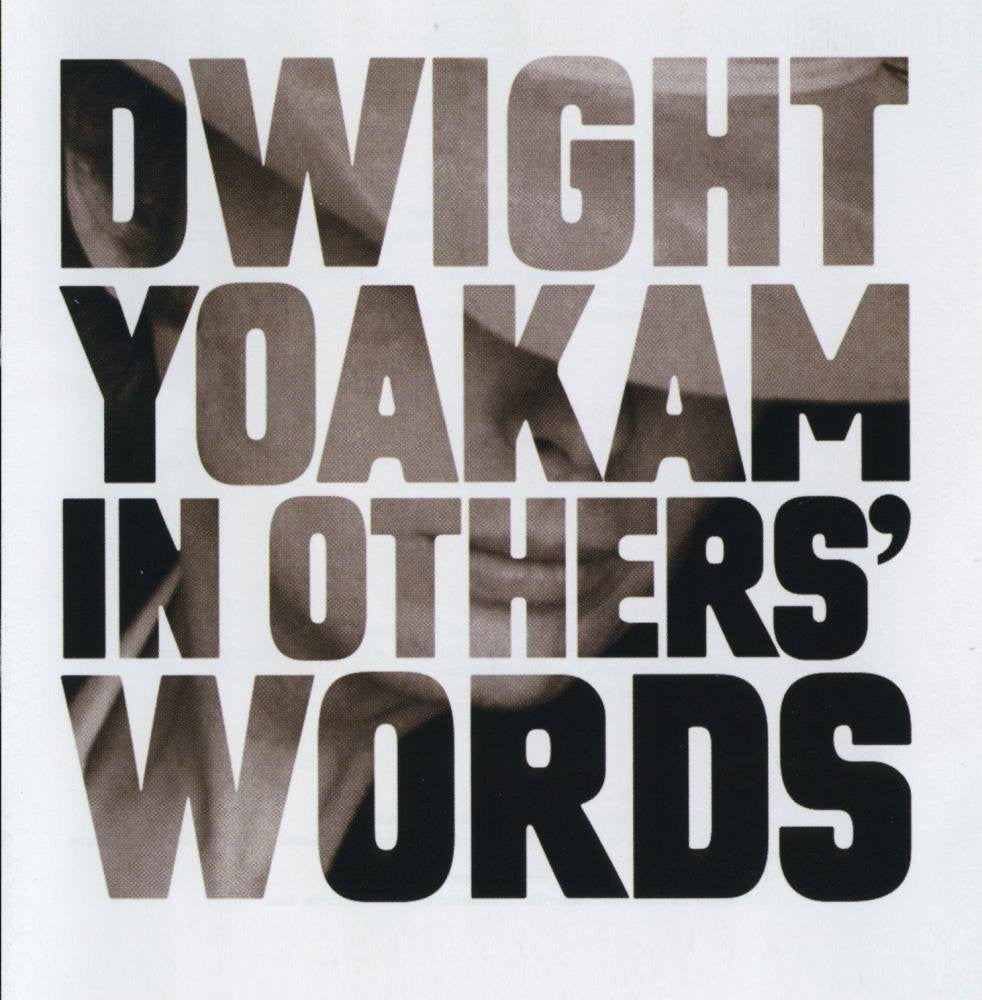 Dwight Yoakum
Dwight Yoakum - In Others' Words
In Others' Words
Bu Dwight Yoakum
Very Good Condition
In Others' Words is the 14th studio album, and the second covers album by American country music artist Dwight Yoakam. It was released on September 23, 2003 to mark Dwight Yoakam's return to Reprise Records, which he had been in use since his debut album Guitars, Cadillacs, Etc., Etc. in 1986. The album peaked at number 59 on the Billboard Top Country Albums chart.
 The album is composed of songs from soundtracks and tribute albums Yoakam participated in throughout the 1990s. It also includes one new track, "Louisville", previously recorded by Jann Browne.
A Review:
Dwight Yoakam is my favorite new wave country-western stars. His versatility as an entertainer was proven in Sling Blade. He does wear that hat for a reason! I purchased another album "under the covers" where Mr. Yoakam played other artists hits and his twang is pure country and adds to the fun of doing covers. This has a great collection of songs and I would have given it five stars except for the addition of "T for Texas" which was already released on "under the covers". I do not know why this was included except for filler. This man can do no wrong because he sings from the heart and his stories sometimes reflect me in them.I do not own every Dwight Yoakam album , but I am working on it.Buy this if you are a fan or are looking for something different. In either case you will be satisfied.
Track Listings
  1. Borrowed Love (Album Version)

  2. Rocky Road Blues (Album Version)

  3. T For Texas (Album Version)

  4. Cattle Call (Album Version)

  5. Truckin' (Album Version)

  6. New San Antonio Rose (Album Version)

  7. Rapid City, South Dakota (Album Version)

  8. Louisville (Album Version)

  9. Holding Things Together (Album Version)

  10. Mystery Train (Album Version)

---
Product details
Audio CD (July 8, 2011)
Original Release Date: 2003
Number of Discs: 1
Label: Warner Nashville
Run Time: 36 minutes
ASIN: B0000C23HL
---
More from this collection