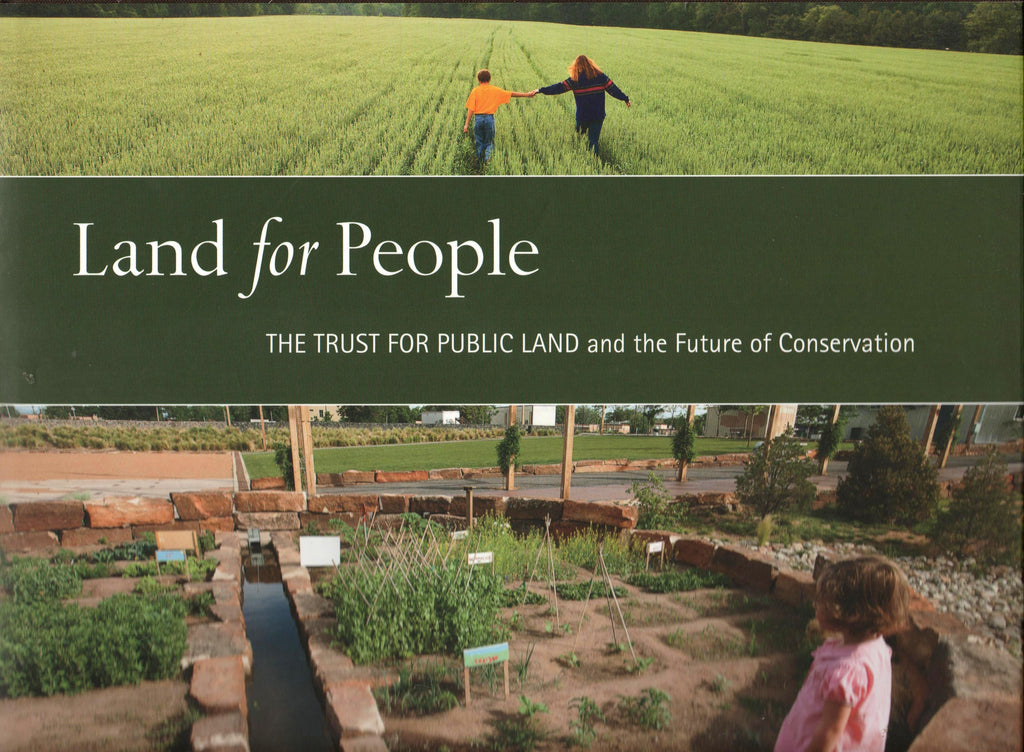 The Trust for Public Land
LAND FOR PEOPLE By: The Trust for Public Land
LAND FOR PEOPLE By: The Trust for Public Land
Condition: Very good
Forward by Timothy Egan, Edited by William Poole and Text by Diana Landau.
Hard to find -
Overview:
In 1972, a handful of visionaries founded a new kind of conservation organization -- one fueled bu innovation and a sense of social justice.  With an entrepreneurial spirit that set their work apart, they forged a unique mission to conserve land for people, especially in and around cities, and to develop and share new conservation tools.
.Forty years later, The Trust for Public Land is the nation's nonprofit leader in creating parks for people and raising funds for conservation.  With support from its donors, it has conserved more than 3 million acres, created hundreds of parks, playgrounds and gardens, worked with communities nationwide to protect their cherished open spaces, and helped generate more than $34 billion in funding for parks and land protection.
This limited edition book celebrates the Trust for Public Land's work over four decades and into the present.  Part 1 looks back over these decades, telling stories that illuminate hoe the organization evolved and became an innovator in techniques for preserving land and creating parks.  Part 2 profiles a sampling of "landmark" projects both historic and contemporary, including a few that will be active for years to come. Noted environmental journalist Timothy Egan contributes an insightful forward, and Trust for Public Land president Will Rogers describes in his preface how the trust's past has prepared it to lead in the future.  Throughout, more than 250 photographs bring the places to life as words cannot. 
Details:
First Edition 2012
ISBN 978-1-932807-10-3
160 Pages
Size:  12 X 12
---
More from this collection