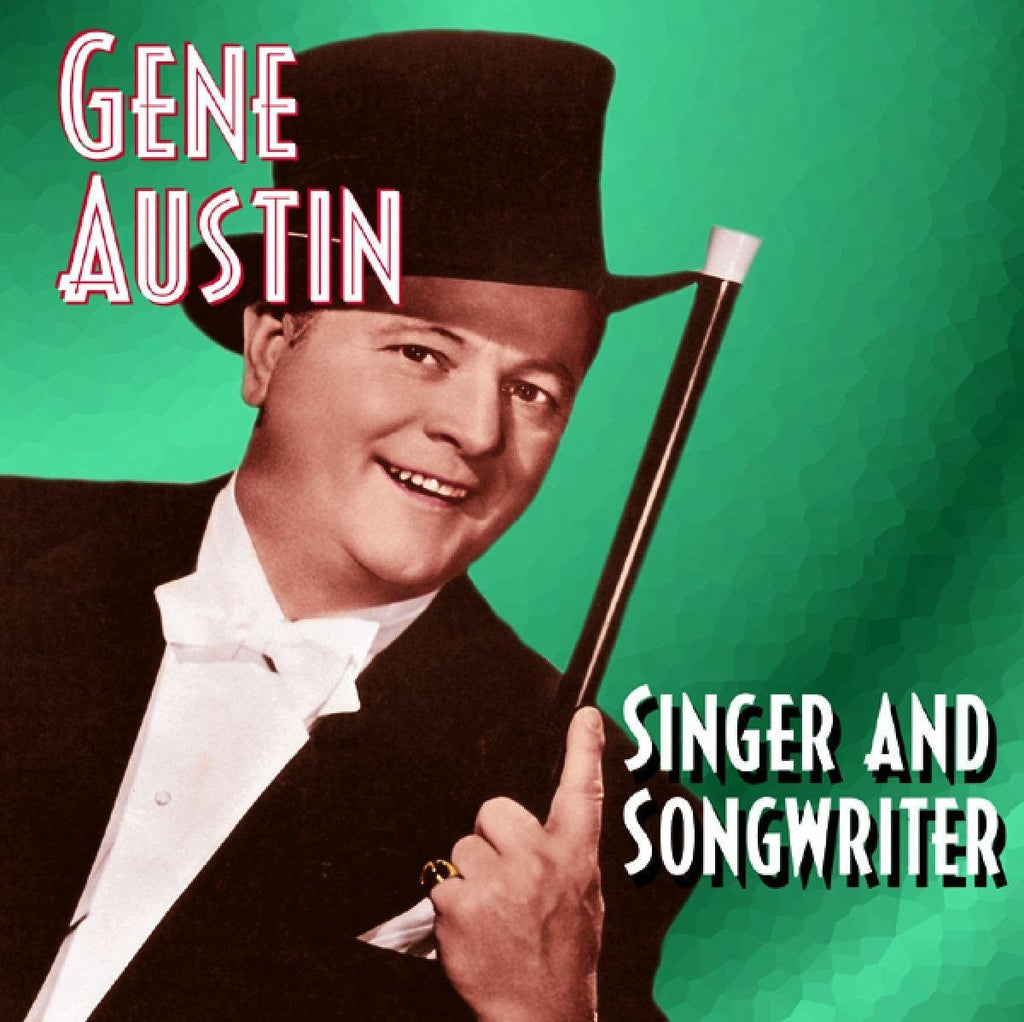 Gene Austin
Gene Austin - Singer and Songwriter
Singer and Songwriter
By Gene Austin
Very Good Condition
"The Voice of the Southland" was the most popular singer of the late-'20s, and went on to have a long, successful career on radio, film and TV, yet CDs of his work are few and far between. Well, we're happy to add one more to the slim total; this EXCLUSIVE collection features Gene both solo and fronting a band on renditions of his huge hit "My Blue Heaven," "When Love Comes Calling," "I'm Comin' Home," "Dream On Little Ploughboy," "Careless Hands," "T-E-X-A-S Spells Texas," "The Lonesome Road," "Sunflower," "(When I Meditate) I Always Think of You," "Don't Hang Around" and "Give Me a Home in Oklahoma." A great, overlooked singer.
A Review:
Pick a different collection if you're looking for Gene Austin's hits of the 1920s and 1930s, because these aren't them. Scant liner notes offer only a brief bio and say nothing about these recordings, which probably were from the late 1940s or early 1950s, so no, this isn't the version of "My Blue Heaven" that was once the top-selling recording of all time. If Wikipedia still says it is, it's incorrect.

That being said, the performances aren't bad. Austin's voice was still in good form, and there's some fairly early use of electric guitar, so whenever these were made, they were contemporary arrangements and he was keeping up with the times. The quality of the recordings, however, is amateurish. I've found Collector's Choice to be a hit-or-miss label, and this one's a miss. It's clearly not sourced from master tapes, and the sound quality sometimes changes abruptly mid-song. They didn't put much effort into this at all. The first track, for example, opens with silence, then briefly what sounds like a squeaky capstan, then six seconds of tape hiss, *then* the music starts at 0:08. Total running time is only around 26:30.

On the other hand, there isn't a lot of Gene Austin to be had on CD. I keep hoping one of the European public-domain labels will jump on his catalog and issue a nice boxed set, but until that happens, I'll take what I can get. If you already have the other stuff and still want more, sure, pick up a copy. I'm happy to have it in that context. It supplements the LPs I've been able to find and the often poor-sounding mp3 collections available for free at archive.org. Just don't expect this to be a definitive purchase.
Track Listings
  2. When Love Comes Calling

  4. Dream On Little Ploughboy

  6. T-E-X-A-S Spells Texas

  9. (When I Meditate) I Always Think Of You

  11. Give Me A Home In Oklahoma

---
Product details
Audio CD (January 21, 2003)
Number of Discs: 1
Label: Collector's Choice
ASIN: B00006RYIU
---
More from this collection