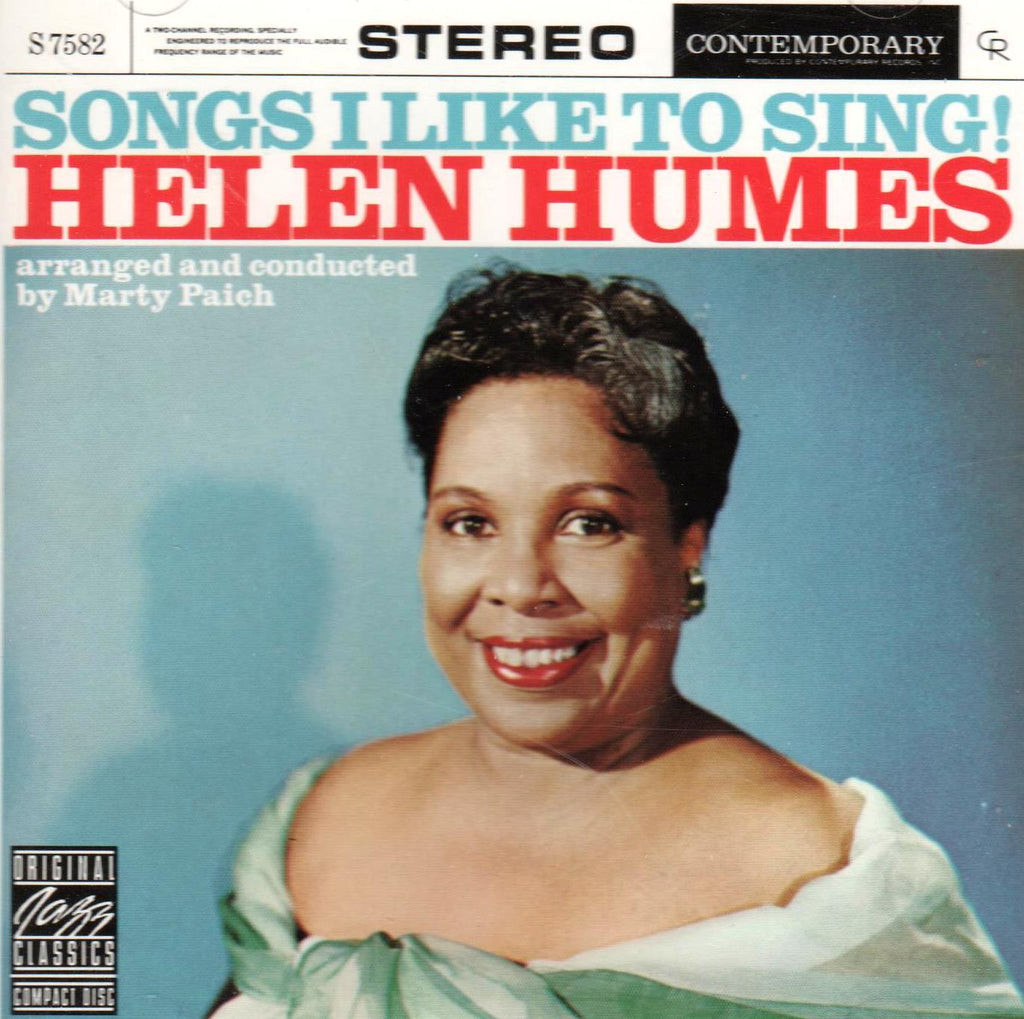 Helen Humes
Helen Humes - Songs I Like to Sing
Songs I Like to Sing
By Helen Humes
Very Good Condition
A Review:
I bought this CD because of the great reviews (as has been noted elsewhere, "N. Dorward" gives it the complete rundown) and - let's be honest, here - it was only $7.65. A funky, low price, so I figured what-the-heck?

Wow, what a find. I listened to it once and went "eh." A little too close to Ella, for me, a little too easygoing. But just now I listened to it again and she (Helen Humes) is fantastic. All the plaudits you read elsewhere here are on the mark. One song in particular is worth the purchase: "Every Now and Then," a relatively obscure tune from the Thirties that she does with a string quartet (!) and rhythm/sax backing that HAS to be the definitive vocal read of this gem. Oh and by the way, throw in a little Ben Webster crooning his tenor around her, why dontcha'? Lots of other great performers in there, too: Shelly Manne, Barney Kessel, Andre Previn - essentially the West Coast crowd, that arranger Marty Paitch pulled together.

Seriously, this is a delicious CD. When Helen wants to rock, she rocks. When she wants to whisper, she whispers. It's all here.
Track Listings
  1. If I Could Be With You (One Hour Tonight)

  3. Don't Worry 'Bout Me [Alternate Take]

  6. I Want a Roof Over My Head

  8. You're Driving Me Crazy

  10. Million Dollar Secret

  13. Please Don't Talk About Me When I'm Gone

---
Product details
Audio CD (November 1, 1988)
Number of Discs: 1
Format: Original recording reissued
Label: Original Jazz Classics / Contemporary Records
ASIN: B000000Y9R
---
More from this collection