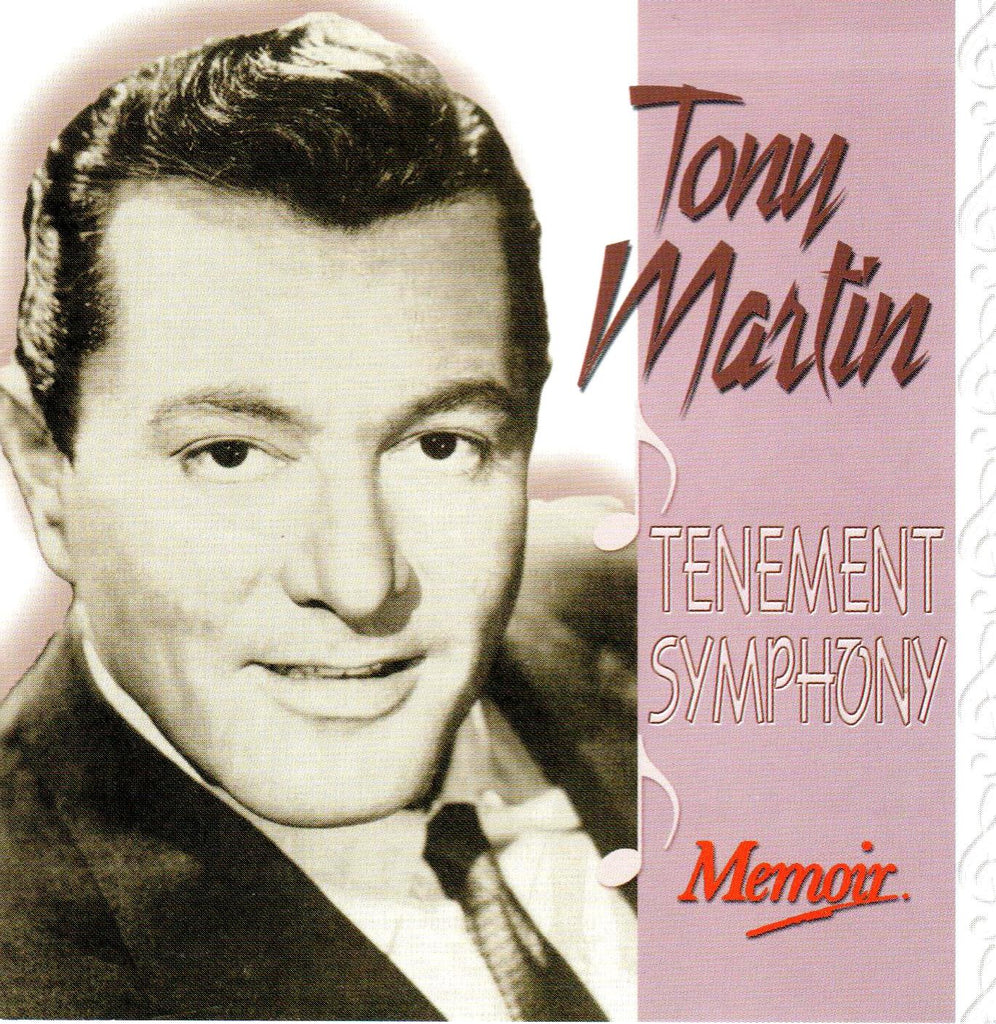 Tony Martin
Tony Martin - Tenement Symphony
Tenement Symphony
By   Tony Martin
Very Good Condition
A Review:
In the swirling pool of todays music and the latest artist merry-go-round, we take the music for granted. It appears that a sexy, hot new act spawns every year, even talent itself is taken for granted.

Years ago i watched a Marx brothers movie called "the Big Store" and found this Artist, Tony Martin, a wonderful talent in the birth of modern music, when the Rock Stars of the time were the likes of George Gershwin.

The Gershwinesque musical passeges are rich in the song "Tenement Symphony" Gershwin couldn't have been the only rock star at that time, Hal Borne infused his work with the style of the era.
Grand Chords, intricate rythmic refrains, rich symphonies where each musician and part were critical to the score and weaving his heart into the pattern of the selection is Tony Martin.

Many more will follow, we've heard them we know them. Tony Martin is a primal flame at the birth of modern music and this album is a testament to music that was planned and lovingly put to paper and performed with devotion. Listen and know the the important place this music has in history and how all the music you hear and will ever hear stands firmly on the work of devoted artists like Tony Martin.
Track Listings
  7. For Every Man There's a Woman

  9. I Don't Stand a Ghost of a Chance

  12. All the Things You Are

  13. You Stepped Out of a Dream

  14. Too Beautiful To Last

  18. I Had the Craziest Dream

  21. Toot Toot Tootsie Goodbye

---
Product details
Audio CD (January 2, 2001)
Number of Discs: 1
Label: Memoir Records
ASIN: B00004Z3JU
---
More from this collection