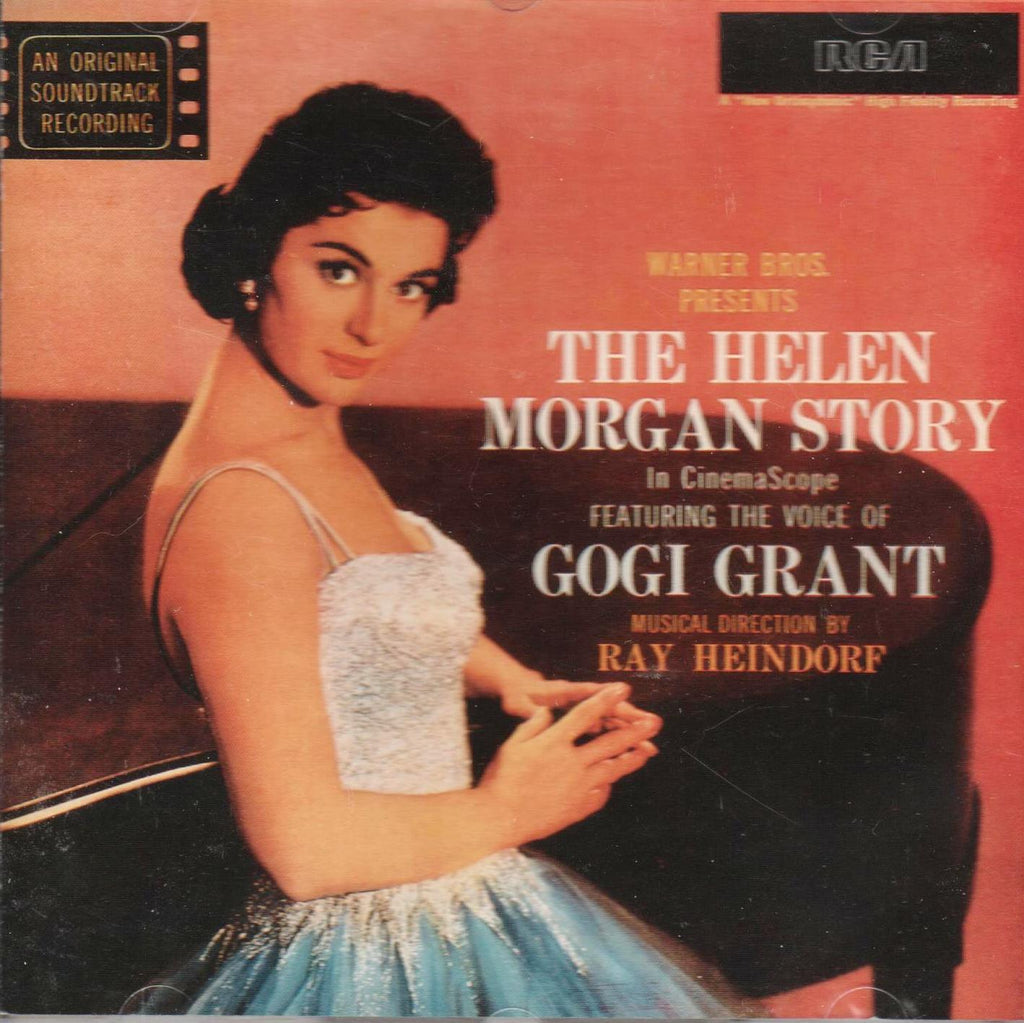 Gogi Grant
Gogi Grant - The Helen Morgan Story:
The Helen Morgan Story: An Original Soundtrack Recording
By Gogi Grant
Very Good Condition
As well received as this 1957 biopic was, it was it's soundtrack that achieved the most success, making a splash on the charts and showcasing the beautiful voice of Gogi Grant. She dazzles on April in Paris; Body and Soul; Why Was I Born; Love Nest; the Man I Love; My Melancholy Baby; More Than You Know, and more.
.Gogi Grant provided the vocals for Ann Blyth in the Michael Curtiz movie The Helen Morgan Story, and got this album out of it. It's a great showcase for her as a jazz singer -- she's at her best on numbers like "Someone to Watch Over Me" (worth the price of admission by itself) and less so on the pop music of the period, done in pop style. Ray Heindorf handles the accompaniment in tasteful fashion, and the CD reissue offers state-of-the-art sound.
Track Listings
  2. I Can't Give You Anything But Love

  3. Medley: If You Were the Only Girl in the World/Avalon/Do Do Do/Breezin'

  5. Medley: Someone to Watch Over Me/The One I Love Belongs to

  10. On the Sunny Side of the Street

  12. Medley: Just a Memory/I Deep Night

  14. Medley: I've Got a Crush on You/I'll Get By

  15. Something to Remember You By

  18. Can't Help Lovin' That Man

---
Product details
Audio CD (January 22, 2008)
Number of Discs: 1
Format

:

 Import, Soundtrack
Label: Flare UK
ASIN: B000XFRTTW
---
More from this collection