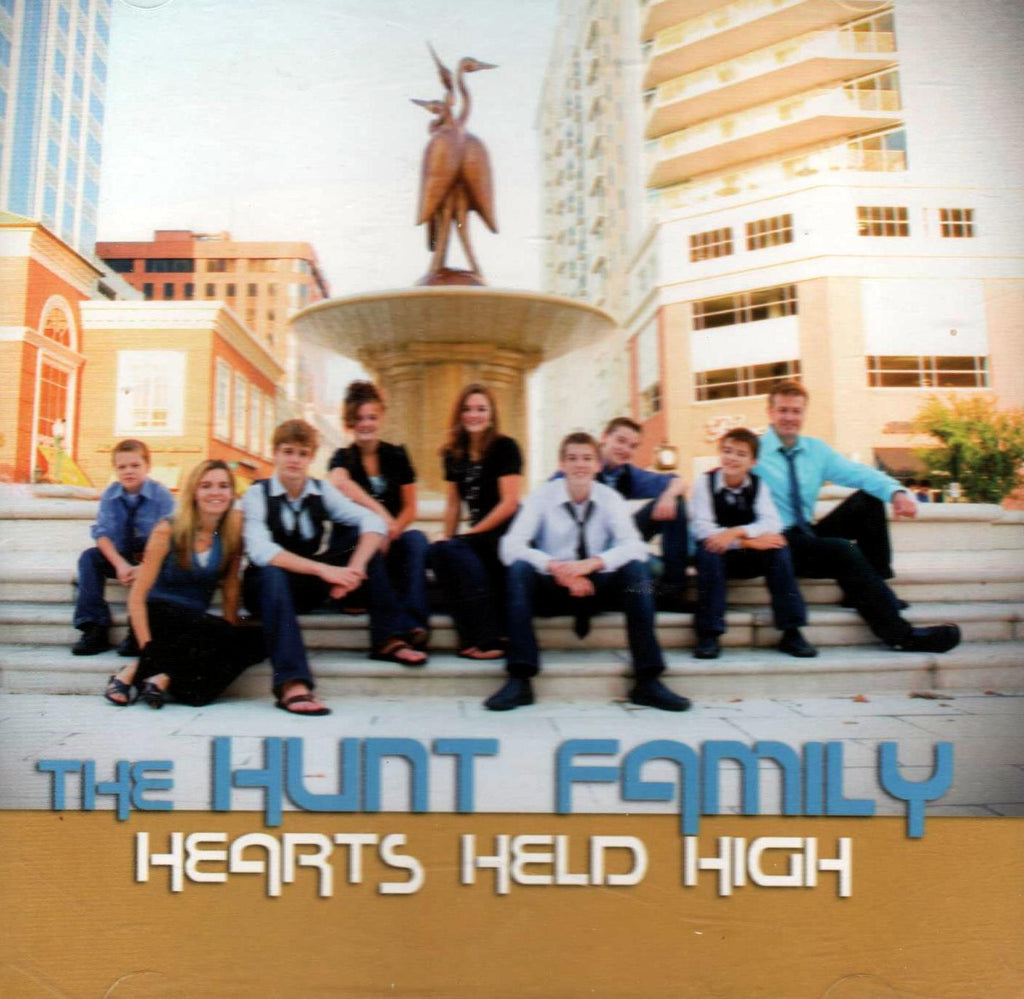 Hunt Family
The Hunt Family - Hearts Held High
Hearts Held High                                                                                                                                                                                                                                By The Hunt Family
Very Good Condition
Because this album is from their time as a band with their parents, they no longer sell it and can only be found online.
Calling from the road, Sandy Hunt didn't sound like a mom who's spent weeks motoring around the country with a husband and seven kids in tow.
Then again, the Hunt family — better known as the Hunt Family Fiddlers — isn't your typical clan. As concertgoers will find out Tuesday, at the Saginaw Valley Concerts series at the Temple Theatre, this modern-day Partridge Family is a high-powered force of nature, a dizzying blur of music, dance and down-home storytelling.
"When you've grown up performing, growing up on the stage, this is the only life you've known," Hunt said of her children's continued involvement. "And there are definite perks to what we do. It's true, though, that a family has to be pretty tight-knit to make this work."
They do their best, "but we make mistakes, too," Hunt admitted. "The difference is that we take the trash out, today. Tomorrow is a fresh day and we're not holding on to things that happened before."
The family's story starts about 22 years ago, when Sandy and her husband Clint started playing the local restaurants. She was an only child, a native of Texas who met her husband while studying on a music scholarship in Tulsa, Okla.
And when the kids came along, "I didn't know how to sew, so you teach them what you know and that was music. And they were like sponges; they soaked it all up."
The Hunts were already home-schooling the kids, she said, and the show, a blend of Celtic, bluegrass and pop influences, became a family project about 10 years ago.
Tracklist 
Friend
Crazy Fingers
Hardest Part
Catharsis
Apple Tree
Hearts Held High
Dreams
Danny Boy
Lost Harmony
One More Christmas
Product details
Audio CD
ASIN: B004XQ95YE
---
More from this collection