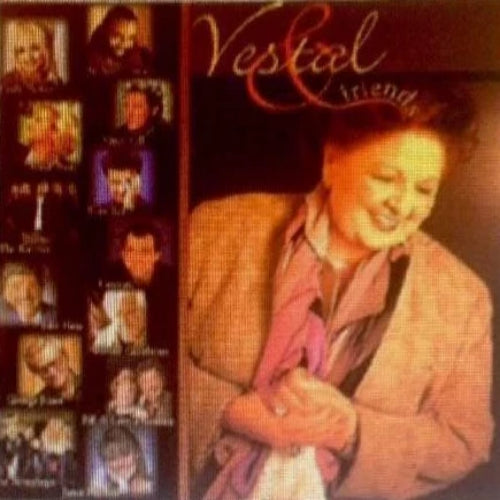 Vestal Goodman
Vestal Goodman - Vestal & Friends [Duets]
Vestal & Friends [Duets]
By   Vestal Goodman
Very + Good Condition.
Tracklist
1. Jesus Made a Way (with Vince Gill);
2. Oh, Happy Day (with Carman);
3. Big Homecoming (with Jake Hess);
4. Great Is Thy Faithfulness (with The Newsboys);
5. Angel Band (with George Jones);
6. Giver of Life (with Sandi Patty & Russ Taff);
7. You're Able (with Andrae' Crouch & The Katinas);
8. He Touched Me (with Bill & Gloria Gaither);
9. Satisfied (with Dolly Parton);
10. With You (with Howard and Vestal Goodman);
11. Friends (with Janet Paschal).
Product details
Audio CD
Original Release Date: 1999
Number of Discs: 1
Format

:

 Original recording, Cutout
Label: Crown
ASIN: B003JWBN20
---
More from this collection